Classified Posting Service
Classified Posting to Craigslist, eBay
Autoxloo provides dealerships with classified posting services designed for automotive Internet marketing. Using our fully managed Automated DMS services, posting classifieds ads has never been so easy! We are pushing your vehicle inventory to multiple online listing sites that is why more dealerships are switching to the Autoxloo Dealer Management Solutions. For every dealer who is doing advertising, we are ready to distribute eye-catching design and attention-grabbing graphic content.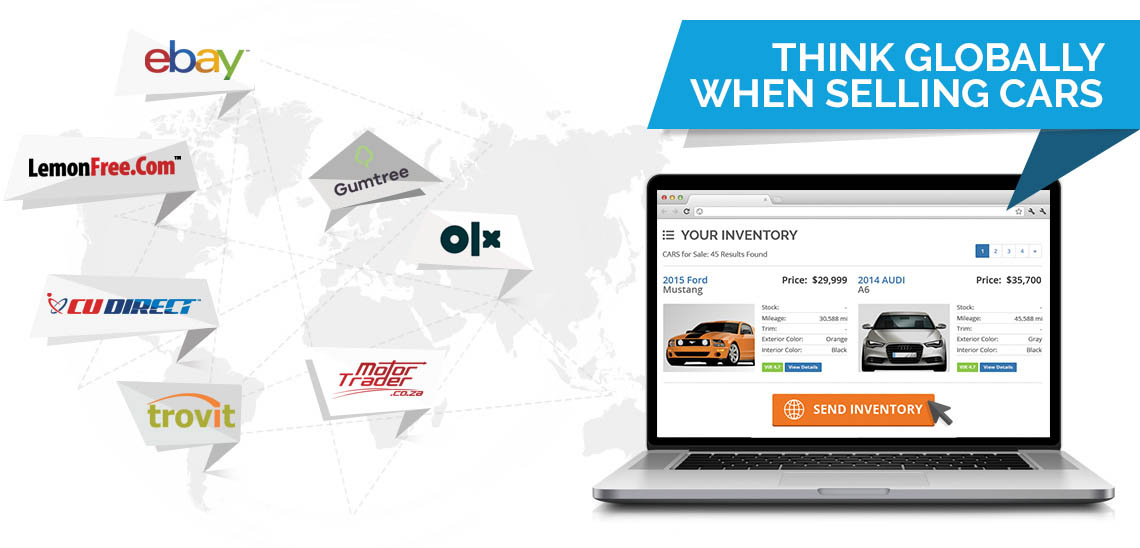 Use eBay to let millions of customers around the country see your listing or focus your selling locally. Showcase your vehicle inventory on Backpage, second largest classified ad listing service on the Internet. And of course, don't forget about the first one – Craigslist, that has become one of the biggest lead conversions in the automotive industry.
Using our DMS you have all important info about a car in one place, you can preview your ads or even automatically post it directly from the DMS to Craigslist. Even more you can put Craigslist tag on required vehicles via DMS and show us what vehicles to post.
Of course, there is much more that goes on behind the scenes and that is why our clients are able to dominate their area and stay one step ahead of the competition. Give us a call and see for yourself!
Key Features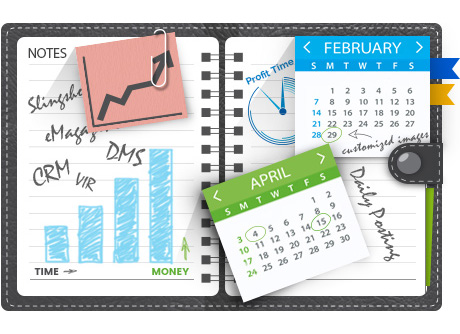 Posted daily or couple times in month (up to you)
Display full price or a calculated monthly payment
Customized images of vehicles (QR code, contact info, dealership's logo)
Dynamic landing pages based on vehicle details
Ads posted manually to ensure highest level of accuracy and consistency or automatically to save your time
URL from your dealer website in your ads
New vehicles added to the inventory will be uploaded within 24 hours
Ad reporting: see how many prospects come to your site from the ad
Call tracking number with voice record
Competitive cost per post
Multi state and region capability
Text and email notifications
Leads forwarded to any CRM (support ADF 1.0 XML / Plain text)
Offering innovative and affordable marketing solutions for dealerships
MORE leads with less marketing dollars
MORE sales with less effort
MORE vehicle listings for less money
MORE Internet marketing and less classified ads
MORE visibility of your dealership and less tire kickers
80% of people looking to purchase a vehicle begin their search online.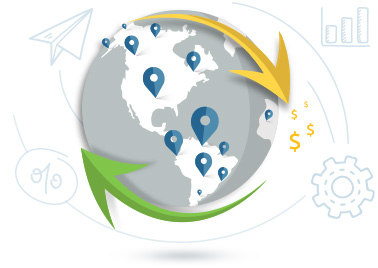 Advertising cars, trucks and SUV's overseas is just as important and in some cases more important than advertising locally. Reach customers anywhere,it's time to become international. Trends Favor International Vehicle Sales
International Commerce increases Year to Year
Favorable Exchange Rates
Technology Simplifies Transactions
Favorable Demand for certain Make/Models in other Markets
Disposable Income Increasing in developing countries